Sensel Artists
The Morph has become an essential tool for creative artists. Learn about some of the rising stars using it in their work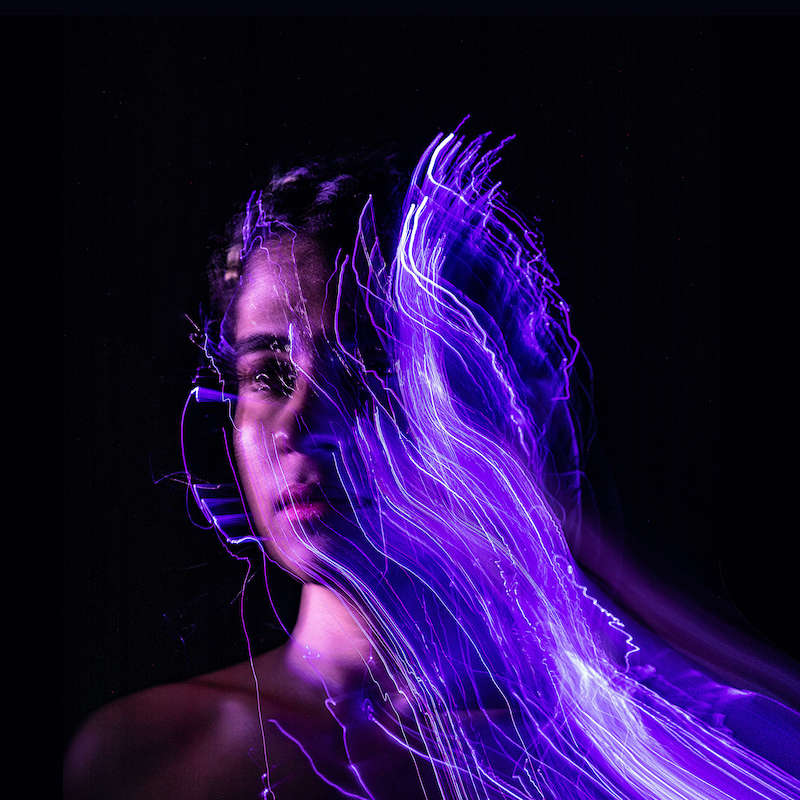 Madame Ghandi
Madame Gandhi is an artist and activist whose mission is to celebrate gender liberation. She has toured drumming for M.I.A, Thievery Corporation and most recently Oprah on her 2020 Vision Stadium Tour with morning dance party Daybreaker. She holds a Bachelor's Degree from Georgetown University and an MBA from Harvard Business School. She has been listed as Forbes Music 30 Under 30 and is a 2020 TED Fellow. Her uplifting music and mathy beats have been critically acclaimed by The New York Times, Billboard, NPR and more.
ASADI
ASADI is a US producer known for his Persian Trap Music and live drum pad performances. He modernizes unique melodies and rhythms from a diverse assemblage of Persian styles, producing them with his personal approach to the electronic, hip-hop, and trap genres. All of his music is performed completely live on his drum pad—if his hands aren't moving, neither is his music.
ASADI has produced several jaw-dropping mini-performances with the Morph on his
instagram page
. Check out his music on
Spotify
and get his latest at
Soundcloud
.
Paul Stapleton
Paul Stapleton
is an improviser and sound artist originally from Southern California. He designs and performs with a variety of modular metallic sound sculptures, custom made electronics and found objects in settings ranging from
Echtzeitmusik
venues in Berlin to the annual
NIME conference
.
Paul is currently Professor of Music at
SARC
in Belfast, where he teaches and supervises research in new musical instrument design, music performance, sound design and critical improvisation studies. Paul is also currently the co-director of
Sonorities Festival Belfast
.
We met with him before a performance at Stanford's CCRMA where he explained his research with physical modeling software and the Sensel Morph.
Drum & Lace
Drum & Lace
, aka Sofia Hultquist, is an Italian composer, sound artist and performer that writes and creates music for film, TV, dance, theater, fashion and advertising.
Inspired by interesting sounds and cinematic elements, Drum & Lace melds together sampled field recordings and lush layers of synths to create densely textural and beat-heavy music. Ambient and chamber works gather inspiration from nature's sound, incorporating juxtaposition of unlikely sounds.
Credits include documentaries "The First Monday in May", HBO's "At The Heart of Gold- Inside the USA Gymnastics Scandal" and AppleTV+ dramatic series "Dickinson".

Recent performances include installation and spatial audio, as seen at
The Echo Society VI: Family, Pink Privacy at Miami Pulse Art Fair 2018, quadraphonic performance at LAPL's Taper Auditorium with Suzanne Ciani, Moogfest 2019 and semi songs live LA.
Moldover
History only notes a handful of artists who successfully pushed the limits – both with their music and the design of their musical instruments. What Bach was to the keyboard and Hendrix was to the guitar, Moldover is to the controller. Disillusioned with "press play DJs", Moldover fans eagerly welcome electronic music's return to virtuosity, improvisation, and emotional authenticity.
Dig deeper into Moldover's world and you'll uncover a subversive cultural icon who is jolting new life into physical media with "Playable Packaging", sparking beautiful collaborations with his custom "Jamboxes", and drawing wave after wave of followers with an open-source approach to sharing his methods and madness.
Check out his
Patreon page
and join his community.
Anya V
Born in Belarus, Anya V has travelled far with her extraordinary talents. A classically trained pianist from the age of 3, cutting House singles in Chicago as a teenager, she's now in Los Angeles creating a complete pop persona.
Anya V is a chameleon and international talent - writing, performing, dancing, and modeling. With an incredible visual sense and a great ear for RnB hooks, Anya V has an amazing future.
Check out our profile video of Anya V with her producer Jae Deal, as they dive deep into her single "Issa Party" from her EP
Frequencies.
Nate Hendrix
Nate Hendrix is an American producer and musician, born and raised into a musical family in Oakland, California. He started playing drums and piano in church at age five under the guidance of his older brother, studied saxophone with Barbara Hunter, and picked up guitar and bass along the way.

A love and appreciation of many forms of music led Nate to start DJ'ing for local dances and parties. Serious study of sound engineering and producing soon followed. He quickly worked his way into 25th Street Recording in Oakland with Gabriel Sheppard, and soon rose to producing for R&B singer Goapele.


Nate credits Prince, Kanye West, Sade, Bjork and FKA Twigs as primary influences, incorporating their spirit into production that warps big electronic sounds with world music, hip-hop, and reggae. He continues to play the instruments he was raised on: piano, saxophone, and drums. You can check out his work on
SoundCloud
.
Get Nate's Free Morph Sound Pack
Sarah Belle Reid
Sarah Belle Reid
is a performer-composer who plays trumpet, modular synthesizer, and an ever-growing collection of handcrafted electronic instruments. Her unique musical voice explores the intersections between contemporary classical music, experimental and interactive electronics, visual arts, noise music, and improvisation.
Reid's compositional practice draws influence from trumpeter-improviser Wadada Leo Smith (with whom she worked closely with while attending Calarts) and sound artist/electronic pioneer Pauline Oliveros, for their use of nontraditional notational practices and performance philosophies.
We met her at the CalArts studios where she teaches to learn more about how she controls synthesizers with her trumpet and see what she could do with the Morph. Also, catch our conversation with her in our
live stream
. Join Sarah's
Patreon
community!
Get Sarah's Noise Pack
Danielle Thwaites
Danielle Thwaites performs, writes and produces under the name 'Daiza.' Fusing modern production and sounds within songwriting structures, Daiza's music makes a lot of hard work sound effortless.


She works with non-profit group
Beats by Girlz
as the communications director and as one of two L.A. chapter teachers, inspiring women young and old with events and classes to get their voices heard. Danielle holds a BA in Electronic Production and Contemporary Writing from Berklee College of Music in Boston.
Her recently released single "Manners", written with Michael Martinez, is featured here in an in-depth video profile.
Rayna Zemel
Ray Zemel is a music producer, composer, DJ, and Ableton playback and programming specialist. As a member of the Electronic Creatives team, who implements cutting-edge solutions for live audio-visual performances, she is currently on tour with Grammy-nominated artist, Logic. Past clients include Pentatonix, Lil Wayne, Kiesza, Troye Sivan, and Saint Motel.


Rayna also works as a composer and music supervisor for Winters Rock Entertainment, an award-winning film production company in Los Angeles. Rayna has licensed her compositions since 2012 and her music can be heard in: Bad Moms, Blacklisted, Power, Empire, and Love and Basketball.
"I'm constantly touring. The Morph has been a perfect companion for staying productive on the road. At home, I have a Push, but I'm getting so used to the Morph, I find myself using it more and more in the studio."


Check out this video to get a behind-the-scenes look into Rayna's mixing process, using her
Sensel Morph
and Ableton Live. You can keep up to date with Rayna by visiting her
website.
Tim Thompson
Tim Thompson is a software engineer, musician, and installation artist. His engineering career includes 20 years at Bell Labs/AT&T in New Jersey and 9 years at Network Appliance in Silicon Valley. His wide-ranging artistic work includes a programming language for MIDI, interactive installations at Burning Man and other festivals, musical performances with Playstation dance pads and QWERTY keyboards, and realtime video looping and processing with a handheld security camera. Recently, Tim has focused on the expressive potential of three-dimensional input for visual music instruments.


Watch our in-depth profile of Tim and his incredible invention, the Space Palette Pro, which combines 4 Morphs into a psychedelic audiovisual instrument.
"The sensitivity and dynamic range of the Morph is mind-blowing. From a gentle caress to a hard press, the Morph captures it all. I've been waiting over a decade for someone to produce a three-dimensional input device as amazing as this!"
Check Out Tim's TUIO Library for the Morph
Henry Strange
Henry Strange loves electronics. He's an inventor, producer, and music technologist in Los Angeles, California. From building custom speakers in high school, to rebuilding the recording studios at his college, Henry has always been obsessed with sound and electronics. He is one of the first producers to introduce the use of Ableton Live on large-scale tours. He created a new standard for music playback systems, and opened up a world of possibilities for custom control of playback music and effects.


His talent has lead to jobs as Music Director, Music Programmer and DJ on tours with Drake, Kanye West, Lady Gaga, Lil Wayne, A$AP Rocky, Mike Posner, and the Grateful Dead. Always looking to perfect his work, he created
"Setlist for Live,"
used for tours worldwide to manage their music productions. He is currently developing a custom mic controller, literally putting tour control into the hands of the lead performer.
Check out Henry's electro remix of A$AP Rocky's "Everyday" using the
Sensel Morph
while swapping the piano, drum pad, and music production overlays. The Morph is also controlling DMX lighting, programed with a custom M4L device of Henry's design. Henry performs with Suniel Fox as
Epikker
.
Ralph K. Freund
Ralph K. Freund is a music producer and live performer. Through the hard work of being a working musician for over 20 years, he has gained a steady following in the psychedelic trance, ambient, and progressive scenes under a variety of
pseudonyms
: Braincell, Solar Spectrum, Unknown Reality Point and Rastaliens. He is regularly on tour all over the world and has released more than 12 albums and is on countless compilations worldwide.
In addition to music, he does sound design for several sound libraries and teaches Music Production through his own company
NoizeBusters
. Teaching in German and English to private and small groups, he reaches people not just in his native Switzerland, but all over the world when on tour and over video conference. A certified Bitwig Professional, he's helping spread the word on one of the newest and most innovative DAWs on the market today. Join his
Patreon
community today!
Get Ralph's Timbre Drums Soundpack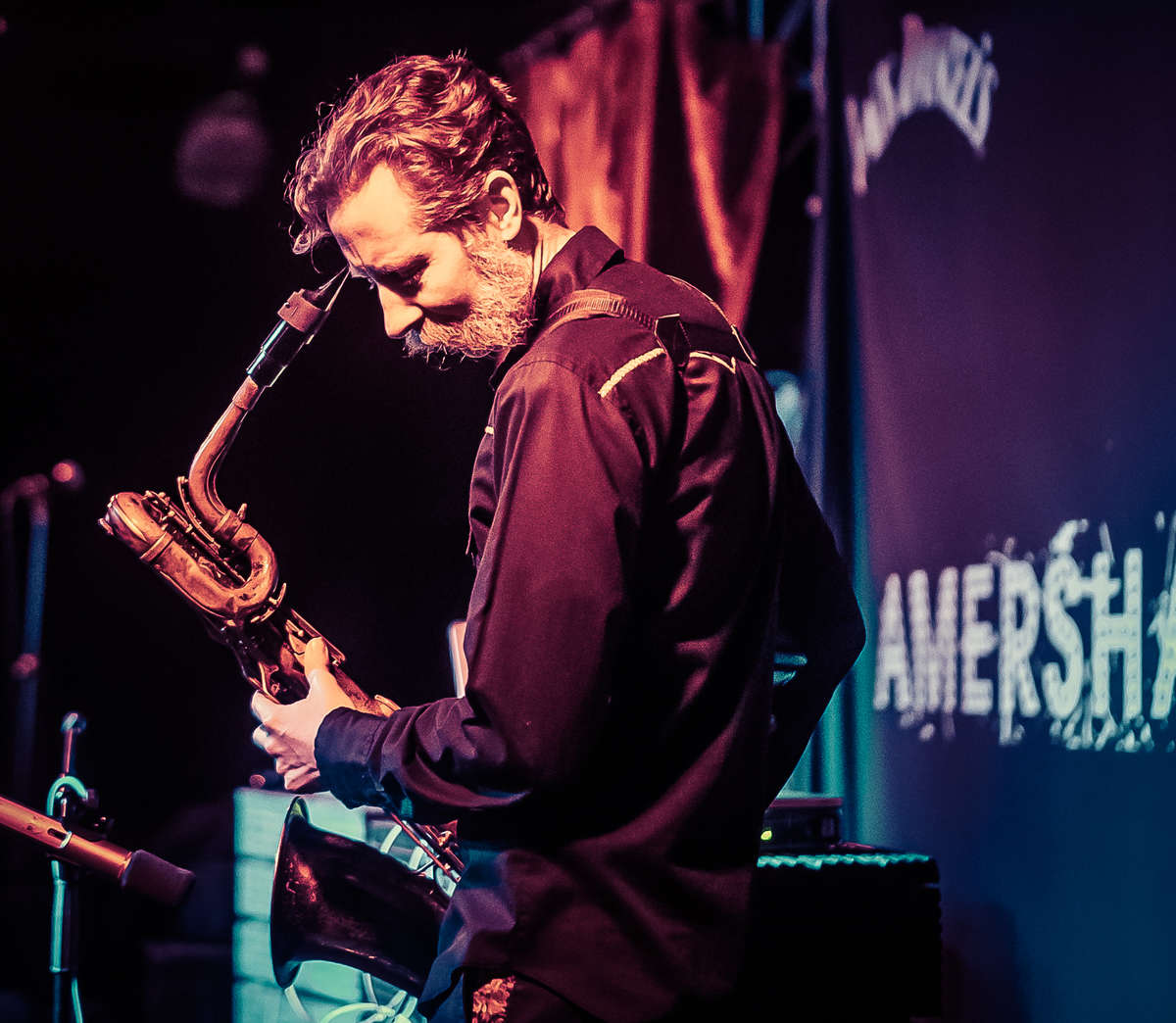 Michael Zbyszyński
Michael Zbyszyński is a Lecturer of Creative Computing and machine-learning researcher in the Department of Computing at Goldsmiths University of London. As a musician, his work spans from brass bands to symphony orchestras. He's performed and worked with a diverse cast of musicians, including Roscoe Mitchell, the Merce Cunningham Dance Company, Fred Frith, DJ Spooky, David Wessel, and the Berkeley Symphony Orchestra.


As a developer, his code has graced companies large and small, including Avid, SoundHound, Cycling '74, and Keith McMillen Instruments. As Assistant Director of Pedagogy at UC Berkeley's Center for New Music and Audio Technologies (CNMAT), he helped develop new technologies, instruments, and teaching methods.
"What I love about the Morph is I can use it for advanced research, but also put it in my backpack, then drop it on the floor for gigs as a simple, portable foot-pedal."
Check Out Michael's RapidMix Machine Learning Code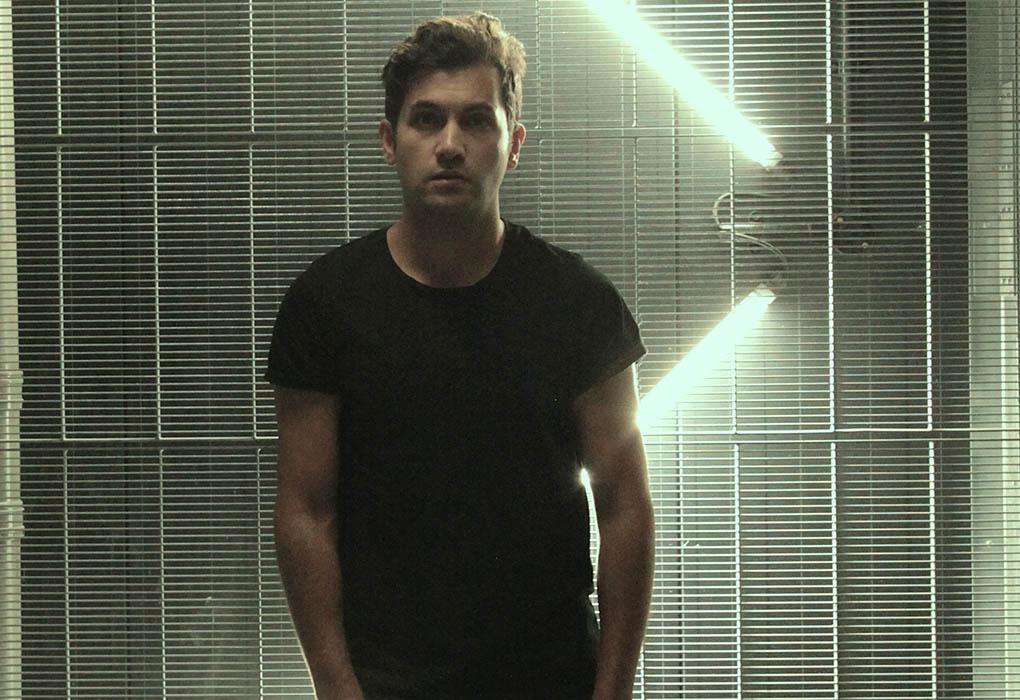 Sharooz Raoofi
With tracks on Club Mod, Lektroluv, GND and remixes of Robyn, Moby and Mylo to his name, Sharooz has toured the world twice over, stopping off at some of the world's finest clubs. Having scored numerous Beatport genre top 10s, Sharooz also runs the label La Bombe and makes sounds for the world's leading synthesizers. Catch his discography at
beatport
.
"Sensel is a lifesaver for me. A versatile, elegant solution to an age-old problem. I can't recommend it more."