Welcome Synthesthesia 2021
Boy, do we miss seeing you in person! We can't have a table, but we've prepared a bunch of great content and a free overlay with purchase of a Sensel Morph
back to Synthesthesia >
Welcome Synthesthesia 2021
Boy, do we miss seeing you in person! We can't have a table, but we've prepared a bunch of great content and a free overlay with a purchase of a Sensel Morph
back to Synthesthesia >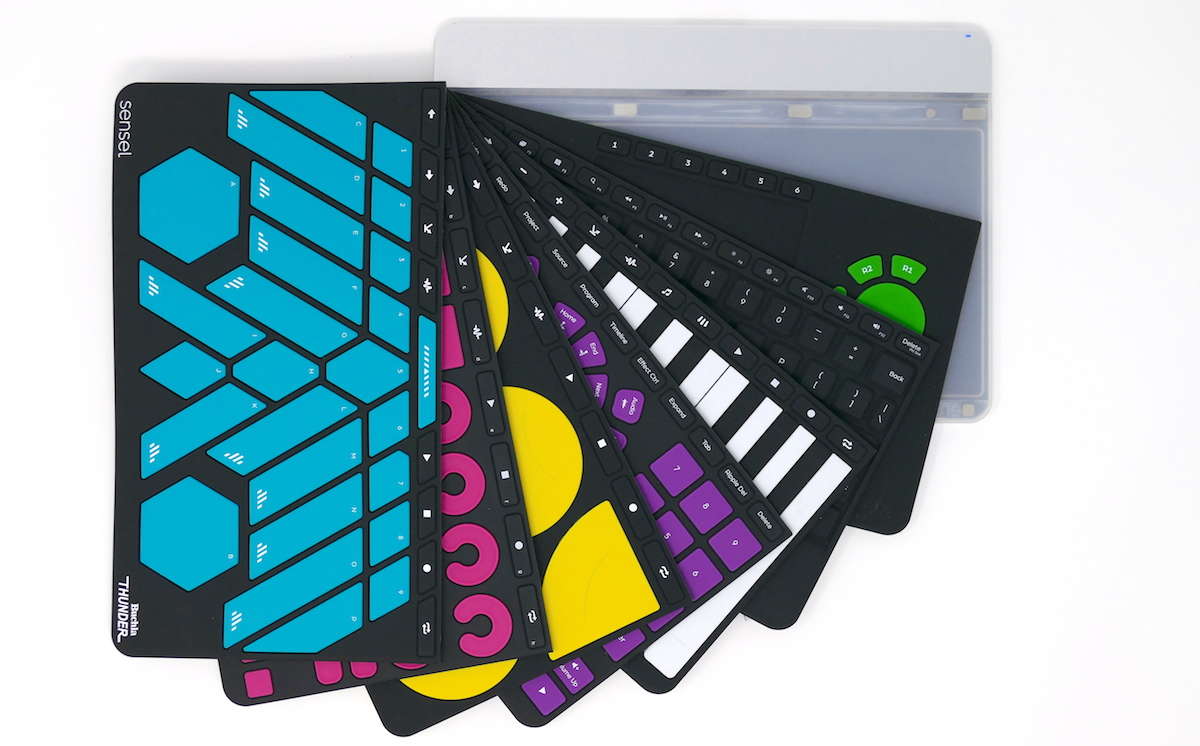 The Morph is Amazing.
Simply put, the Sensel Morph is a tablet-sized pressure sensor with swappable interface overlays. Swappable hardware interfaces gives you tactile response that feels great. Use it as a MIDI controller in any software, or go deeper with integrated scripts for Bitwig Studio and Ableton Live. MIDI Polyphonic Expression (MPE) isn't limited to a piano - use it with any shape and any control. Use it with hardware with USB hosts. Make your own controller with the Overlay Designer. Use it for Video Editing and macros. It's unlimited!
Get a free overlay with a Morph!
Ready to Play
A growing library of
free
and premium
MPE soundware
, included software from Bitwig, Arturia, and Melodics,
presets
for popular MPE synths, control scripts for
deep integration
with Bitwig Studio and Ableton Live 11, a programmable multi-pressure API, and constant
streams of inspiration
from our users, the Sensel Morph explodes everything you though about musical control. Bundles with MPE Synths from SonicLAB, Audio Damage, and Madrona Labs get you a good deal on software, too!
Resource Rich
We are constantly producing tutorials and downloads that help you unlock the power of the Morph. Get to know the vast potential of MIDI Polyphonic Expression, learn how to program the Morph in Max, and dive into software-specific guides.
Subscribe to our YouTube
Get To The Point
Check out ASADI's beat making skills and see how quickly you can build a jam with the Morph and instantly switch overlays.
Check Out Our Store
What About Synths?
The Sensel Morph is an optional bundle with the legendary Buchla Music Easel. Combine the incredible variety of the Easel's sound with the expressive touch of the Morph, and you have the future in your hands.
Learn More About the Easel and Morph
What's MPE?
MIDI Polyphonic Expression is the new way to play. Each note (and finger) has its own controls for pitch, timbre, and what ever else you want. With the Morph, you can use it with drums, pads, leads, basslines, and sound design, using the shapes that are right for you.
Learn More About MPE
But I Play Modular!
So do we! There's some really amazing devices from Endorphines, Snyderphonics, and Expert Sleepers that work great with the Morph to turn your fingertips into voltage. Play polyphonically in a traditional setup, or patch up your Morph to control sequences, effects, and rich timbres.
Learn How To Setup Morph and Modular
Innovation Is In Your Hands
The Overlay Designer and Innovator's Overlay gives you the creative power to make your own way to play. Everything from simple sliders to unique MPE surfaces are all possible. Check out how we mapped the Morph to control a Korg Minilogue to make it an expressive powerhouse.
Read More About Making Overlays